Monday Mutterings: Oct 19/20
MAS win in Bolivia, Ardern sweeps in New Zealand, and another Muhammad cartoon controversy in France.
Welcome to the first issue of what I hope will be a weekly newsletter, Monday Mutterings, where I rant and rave about the latest in world news. This will be in addition to essays that focus on more specific topics that are released as written. If you enjoy my writing, please don't hesitate to subscribe below and share with friends and enemies alike.
---
---
First, the good news. Exit polls in Bolivia are suggesting that the Movimiento al Socialismo (MAS), the party of ousted president Evo Morales, are set to win in a staggering landslide. Bolivia's electoral system requires that a candidate win with 40%+ in the first round with a 10% margin over the second placed candidate to ensure a victory without a run-off election. In that context, MAS candidate Luis "Lucho" Arce received 52% of the vote, an overwhelming victory over the second place centrist candidate Carlos Mesa who garnered about 33% of the vote.
---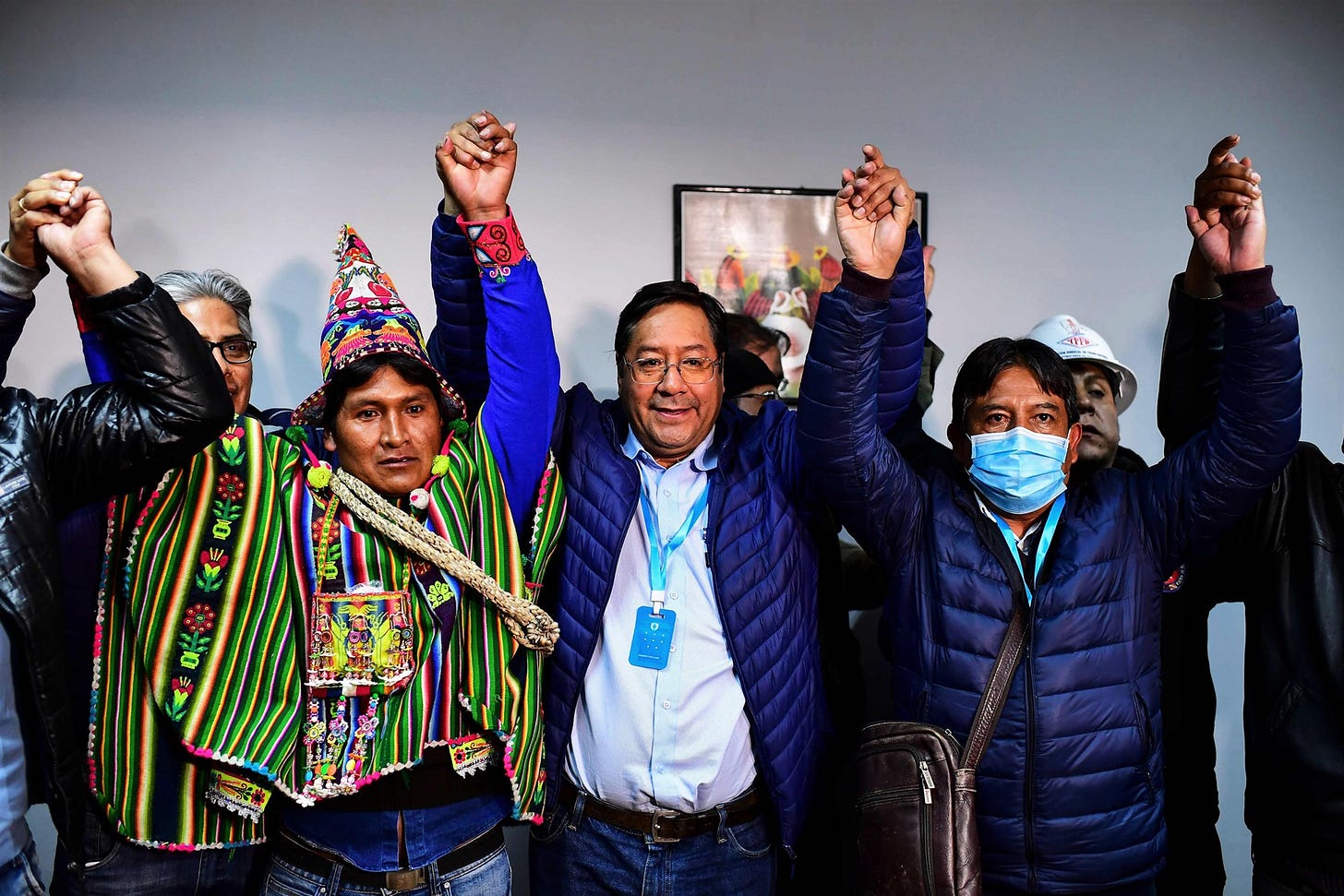 Luis "Lucho" Arce, center, celebrating exit polls showing a massive victory for MAS in Bolivia.
---
The elections were held almost a year after a US-backed military coup overthrew former president Evo Morales following claims by the Organization of American States (OAS) that Morales's electoral victory in 2019 was marred by fraud. Thus, Arce's stunning win marks a clear rebuke to the US, OAS, and the Bolivian right and offers explicit legitimacy to the socialists. What this means going forward is a lot less clear. Official results may not be released for several days, which gives certain elements a good amount of time to, uhhh, "detect voting irregularities". That being said, the election had been organized under the auspices of the interim right-wing government of Jeanine Añez, so any claims that MAS engaged in fraud would look particularly preposterous. Nevertheless, I for one will be holding my breath until Lucho is confirmed president.
Speaking of landslide victories, Jacinda Ardern's Labour Party has won a historic victory in New Zealand's elections, held on Saturday the 17th of October. For the first time since 1986, New Zealand will be governed by a single party holding an outright majority in parliament without the need to form a coalition. Although Ardern is no Maoist Third Worldist (no matter how hard the right try to portray her to be), Labour's defeat of the National Party is an encouraging ray of bright news and another good showing by the broader left this week. Hopefully she can now march those odious conservative intellectuals into the countryside to be re-educated on farms into accepting Jacinda Ardern Thought.
---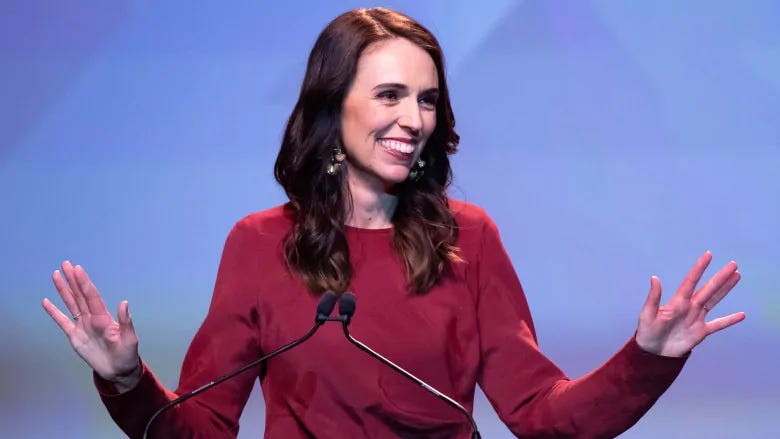 Prime Minister Jacinda Ardern gives a victory speech to Labour Party supporters in New Zealand following a resounding re-election victory.
---
Unfortunately, that marks the end of the good news for today. A French schoolteacher was beheaded by a Chechen Muslim refugee in the town of Conflans-Sainte-Honorine after the former apparently showed his students cartoons of the Prophet Muhammad in a lesson on free speech. French President Emmanuel Macron decried the terrorist attack and declared that "Islamists should not be able to sleep easy in our country". Macron also announced plans to "ban radical organizations". I'm sure such vague and opaque laws will never be used to curtail civil liberties or target leftist political dissidents. Such things have never happened before.
The assailant, named Abdoullakh Abouyezidovitch Anzorov, had come to France from Russia. There are much better sources than me covering the radicalization of Chechens and the role of Saudi Arabia in exporting Islamism abroad. However, I can say with reasonable certainty that Macron's war on Islamism will not extend to France's exports of military arms and equipment to Saudi Arabia, currently worth €11 billion. A smart political cartoonist could even depict Macron attempting to put out a fire with a bucket of water in one hand while handing a jug of kerosene to Mohammed bin Salman with his other hand, but such artistic endeavours are beyond my capabilities.
North Cyprus also held presidential elections this weekend, resulting in a victory to the avowed nationalist right-winger Ersin Tatar. Tatar, a close ally of Turkish President Recep Teyyip Erdogan, took 51.73% of the vote and defeated the more moderate and reconciliatory incumbent, Mustafa Akinci. The island of Cyprus has been de facto split into two since 1974, between the internationally recognized government of Cyprus in the south, and the Turkish backed separatist state of North Cyprus. Akinci had favoured compromise with the Cypriots in the south, whereas Tatar is a bellicose nationalist who has openly supported a two-state solution.
---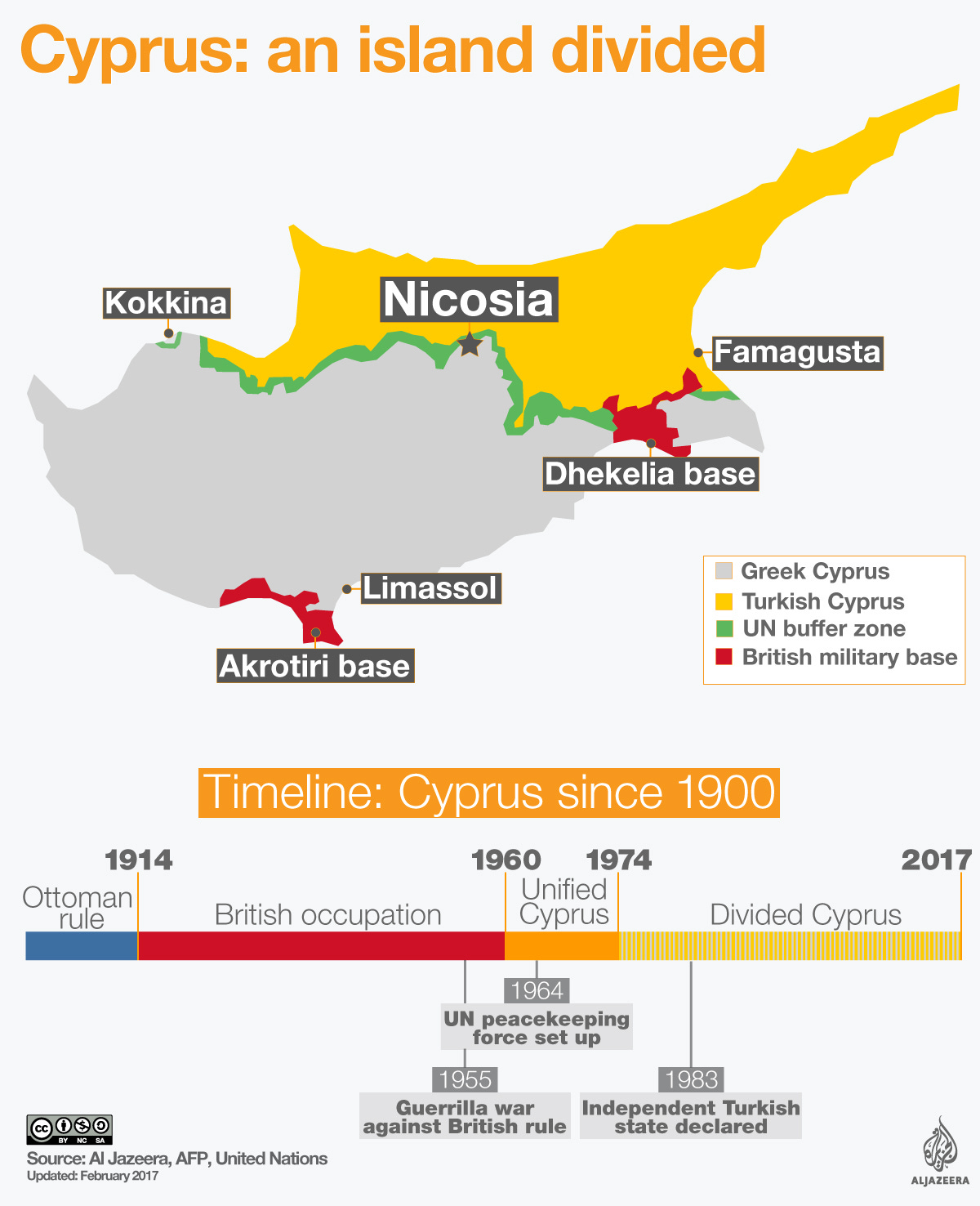 Map of Cyprus showing the separatist Turkish north from the internationally recognized Cypriot government in the south. (
Source
)
---
Such results may seem irrelevant at first glance, except for Erdogan's seemingly unstoppable appetite for expansionism in the region. The Turkish President is increasingly behaving like a sultan of a revived Ottoman Empire, with fingers in multiple pies simultaneously. Over the past year alone, he has launched a full scale invasion of northern Syria, backed Azerbaijan in their war with Armenia, supported a faction in Libya's fractal civil war, and now achieved a political victory in northern Cyprus. Any day now, we'll see Turkish flags raised over Vienna.
Thanks for subscribing and following Saif and Qalam! If you like this weekly update format, please let me know in the comments below, and please share with your friends, allies, enemies, religious congregations, military coalition associates, etc.
---